MMA Legends: Celebrating the Pioneers and Trailblazers of Mixed Martial Arts 
---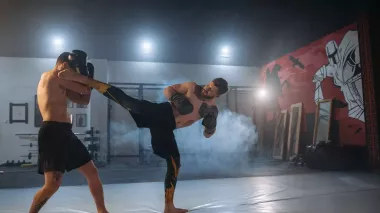 MMA, or Mixed Martial Arts, is a complete physical contact combat sport between two players in a ring area. If you are an MMA fanatic and wondering who the legends are, you are in the right place. This article will show the best MMA legends irreplaceable in mixed martial arts history.
In this article, we will take you through the 8 MMA legends, namely, Royce Gracie, Kazushi Sakurabu, Randy Couture, Chuck Liddell, Fedor Emelianenko, Anderson Silva, and Georges St-Pierre, and Matt Hughes.
If you love watching MMA, knowing about the Legends is necessary. This article aims to give you all detailed information about unforgettable MMA legends.
8 Immortal MMA Legends
Let's explore the MMA legends in detail for why you are in this article:
1. Royce Gracie
Royce Gracie, today, is considered the most influential MMA player in the history of MMA. Behind the popularizing Brazilian Jiu Jitsu, so-called BJJ, Gracie played an extremely crucial role in explaining its effectiveness in an actual fighting situation.
Gracie gained popularity in the early period of the UFC or Ultimate Fighting Championship, when he fought with opponents double his strength and size. There he utilized the power of grappling and martial art techniques of submission.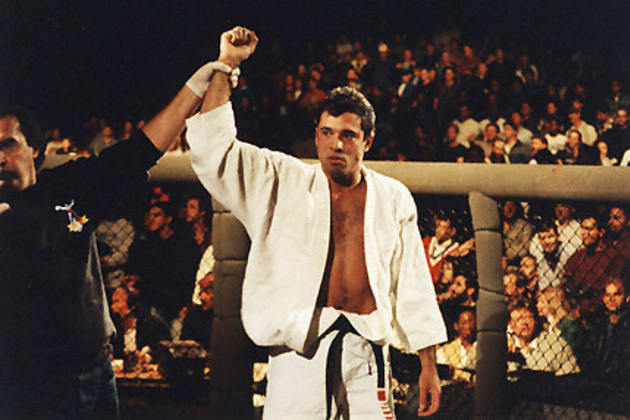 His winning UFC tournament was in 1993, but after that, he also won 3 more matches. Gracie is a permanent pioneer of MMA because of his calm and technical fighting approaches.
2. Kazushi Sakurabu
Ever heard the name "Gracie Hunter"? Well, if you didn't, this name was given to Sakurabu after he defeated all the members of the Gracie family in the Pride Fighting Championships.
He is a Japanese fighter famous for his unique style and unbreakable spirit. His ability to adapt and utilize grappling techniques, striking, and submission made his fans go wild.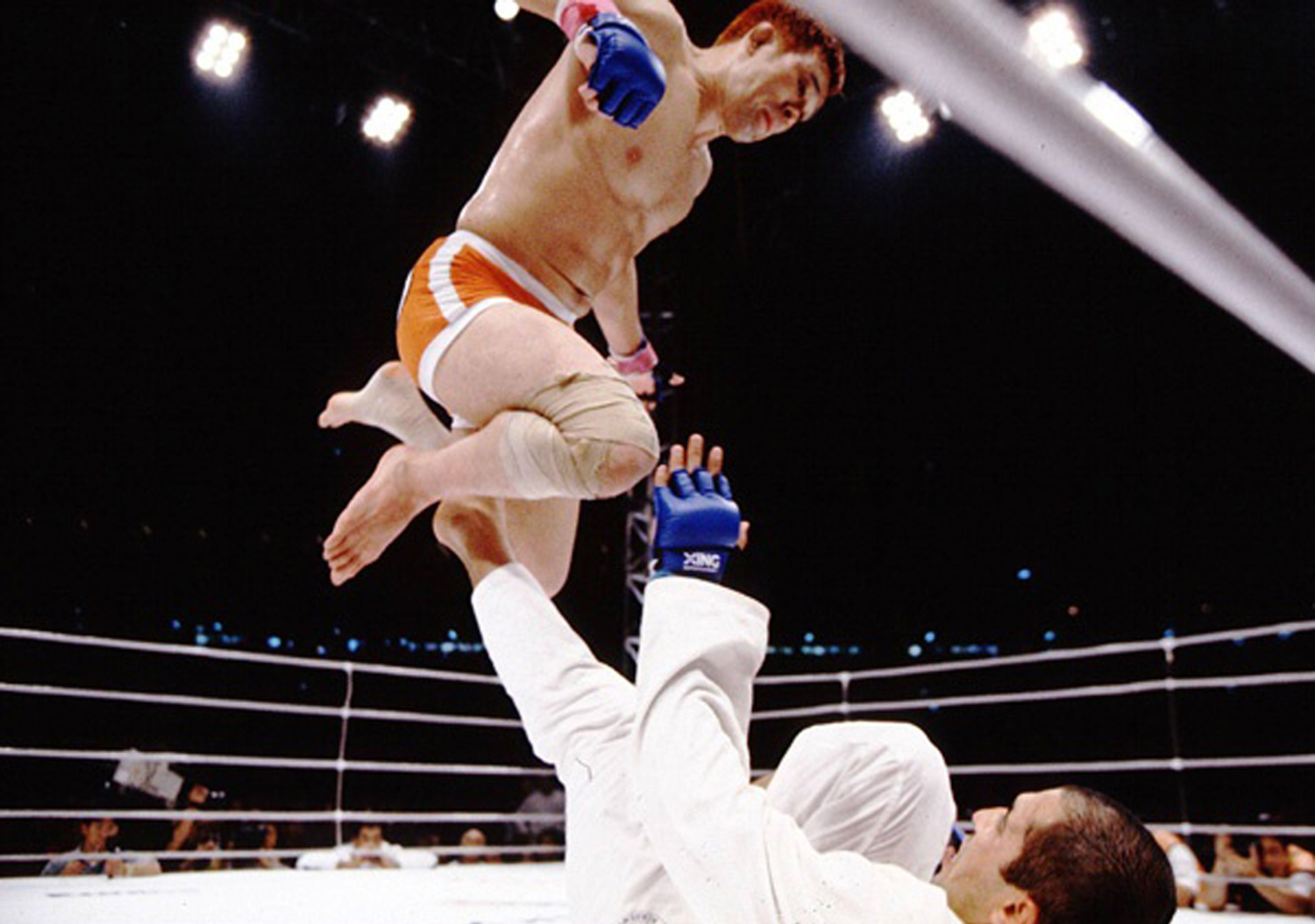 He made his place in the MMA Legends after his memorable 90-minute fight with Royce Gracie.
3. Randy Couture
He is a retired professional wrestler and a successful fighter in the history of UFC. He is thrice the champion of UFC heavyweight and twice the champion of light heavyweight.
Couture is famous for his strong wrestling background and the techniques of his clinch work. His high adaptability to every opponent in different fights was the key to his success.
In his career of over 14 years as a wrestler and fighter, he has played such massive games that now he is on the list of MMA legends.
4. Chuck Liddell
In MMA history, Chuck Liddell is one of the legendary fighters. He is a champion of UFC light heavyweight. Liddell was known for his excellent striking skill, right-hand strength, and his preciseness in his counterpunches.
He is famous for his devastating power of knocking out and his aggressive fighting style. Liddell popularized MMA and played a significant role in spreading its name to a broad aspect. Thus his name is among other MMA legends.
5. Fedor Emelianenko
Fedor Emelianko is the most significant heavyweight fighter in MMA history. His home country is Russia. He became famous in his prime time and had the winning title of Prid eFighting Championships heavyweight for around four years. He is also called "The Last Emperor."
Emelianenko is an all-rounder and skilled in all aspects. However, he is known for his striking skills and intense ground games. His fights against famous players such as Miriko Cro Cop and Andrei Arlovski are some iconic moments in the history of MMA, and they solidified his name Among the legends.
6. Anderson Silva
He owns the nickname "The Spider" and is still popular as of the greatest fighters in MMA history. Silva was an exceptional fighter because of his remarkable striking capabilities, swift movement, smooth dodges, and powerful counterstrikes.
He was a holder of the UFC middleweight title for a record-breaking 2457 days and won 16 fights continuously at the UFC. Silva's powerful and unique fighting style git him popularised worldwide.
7. Georges St-Pierre
Georges St- Pierre is often called a "GSP." Canadian by origin, he is an MMA icon who won the UFC Welterweight title nonstop nine times. He is famous for his supreme athleticism, technical skills, and dedication toward hard work and his goal.
Pierre made his name as an MMA legend after he defeated some big UFC fighters such as Matt Hughes and B.J Penn. He is also famous for his enormous fan following around the world
8. Matt Hughes
Matt Hughes is an MMA icon with his powerful domain in the Welterweight division of UFC. He is originally from America and is renowned as an American MMA legend. He won the Welterweight title seven times which was record-breaking.
Hughes is famous for his outstanding wrestling skills and ground-pound technique. Some fights he fought with Georges St-Pierre and B.J.Penn created iconic matches ever fought in MMA history.
Hughes's dedication, contribution to popularizing the Welterweight, and his own achievements are immense. And for such effort, he is among the MMA legends.
How to Stream MMA Live?
Nothing competes with the enjoyment of watching live matches, incredibly highly energetic and spontaneous games like MMA. The bummer is most of these streaming services or websites are paid or Pay-per-view only.
Won't it be better if you could watch MMA, Football, Boxing, Formula 1, NBA, NBA, Cricket in one place? Buffstreams is all you need. Buffstreams offers high-quality streaming, and that too for free.
FAQs
Q: Who are the MMA legends?
Ans: MMA legends are those combat fighters who have made an evident and futuristic impact on the MMA through their skills, contributions, and great achievements.
Q: How does a fighter become a legend in MMA?
Ans: A fighter becomes an MMA legend after achieving success by winning championships and contributing to the sport for future benefit.
Q: Why are MMA legends essential?
Ans: MMA legends are essential to popularize the sport worldwide through their world-famous achievements and, most importantly, inspire the youth to involve in sports.
Q: Who are some notable MMA legends?
Ans: Some notable MMA legends are Royce Gracie, Kazushi Sakurabu, Randy Couture, Chuck Liddell, Fedor Emelianenko, Anderson Silva, Georges St-Pierre, and Matt Hughes.
Q: How can MMA fans honor MMA legends?
Ans: The MMA fans can honor MMA legends or their favorite MMA legends by supporting them, watching their matches, cheering them while they are at live games, attending events if possible, or indulging in social media.
Conclusion
In conclusion, celebrating the pioneer of the MMA legends is very significant because o their contribution to the sport. It is because of them that the MMA has flourished so much today. Legends are important in every sport to carry on the enthusiasm of the sport and encourage young minds to indulge themselves in the sport.
In the article, we have mentioned 8 MMA legends to celebrate their achievements and contribution. We have also mentioned about MMA Buffstreams, through which you can stream live matches o your favorite MMA players in high quality.