Champions and Contenders: Celebrating the Great Boxers of the Sport
---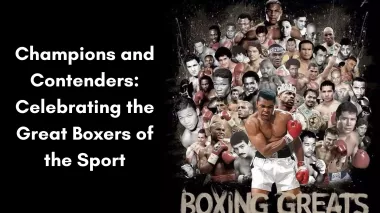 The sport of boxing has produced some of history's most illustrious athletes. In this article, we will celebrate the best boxers of the sport, both past and present, and explore what made them champions and contenders.
This article honors and recognizes the greatest boxers of all time, highlighting their unique skills, personalities, and contributions to the sport. From Muhammad Ali to Floyd Mayweather Jr., we will delve into the stories of these legendary fighters and what made them stand out from the rest.
By reading this article, you will gain a deeper appreciation for the sport of boxing and the incredible athletes who have shaped its history. Whether you are a die-hard fan or simply curious about the sport, this article will provide a fascinating glimpse into the world of boxing and the champions and contenders who have defined it.
Champions of Boxing
Muhammad Ali - "The Greatest"
Muhammad Ali, born Cassius Marcellus Clay Jr. (1942-2016), was one the legendary American professional best boxers of the sport known as "The Greatest". At the 1960 Olympics, he earned a gold medal in boxing, which he started doing at a young age.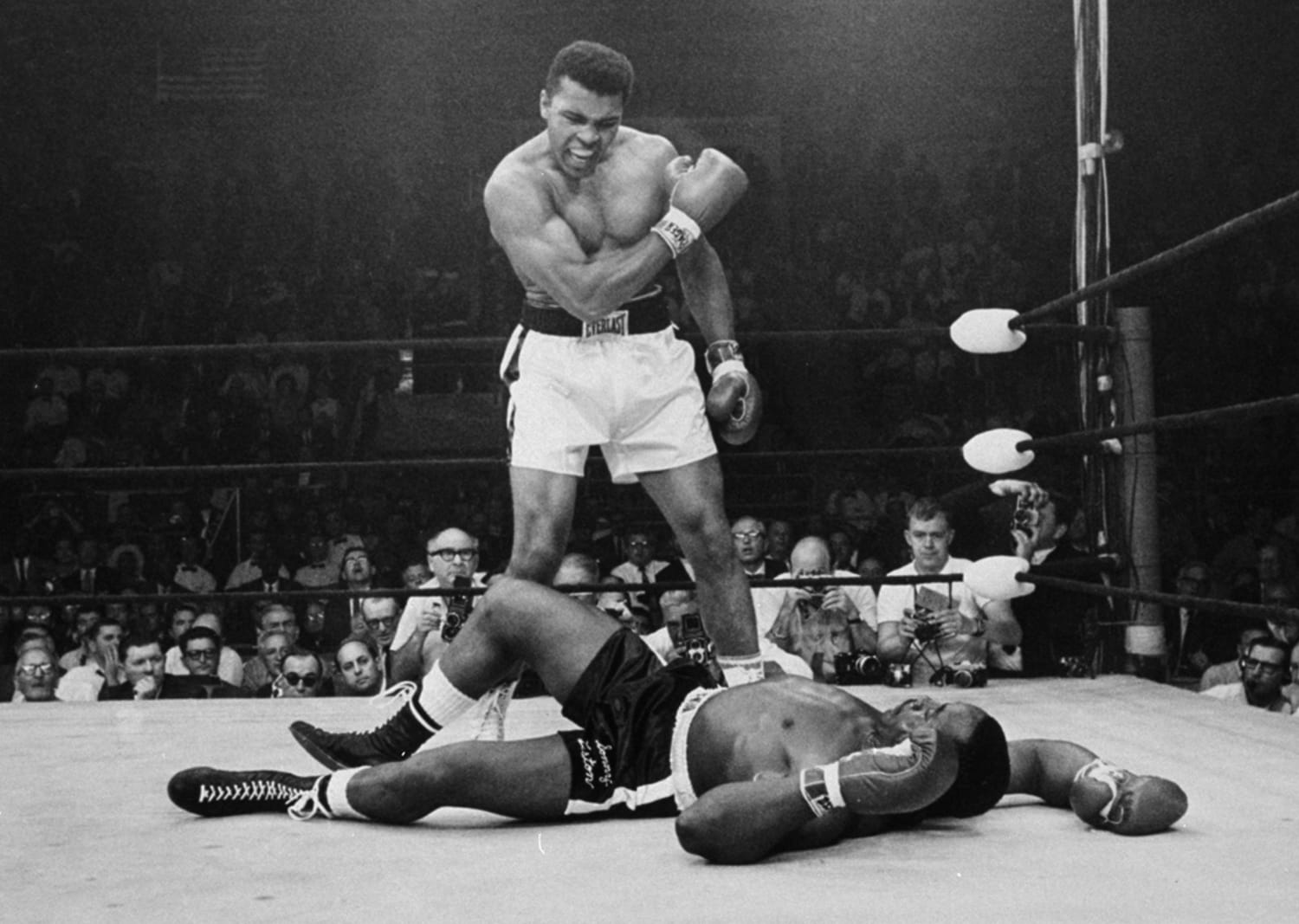 The "Fight of the Century" between Joe Frazier and Ali and the "Rumble in the Jungle" between George Foreman were two of Ali's most notable contests. He was a vocal supporter of civil rights and eventually won three heavyweight championships. He was awarded the Presidential Medal of Freedom in addition to being voted Sportsman of the Century by Sports Illustrated.
2. Sugar Ray Robinson - "Pound for Pound King"
Sugar Ray Robinson (1921-1989) was a legendary American boxer and widely regarded as the "Pound for Pound King." He started his professional career in 1940, and in 1946, he took home the welterweight title. Robinson moved up to middleweight and won the championship five times between 1951 and 1960.
With 173 victories, 19 defeats, six draws, and 108 knockouts under his belt, he retired in 1965. Robinson's major fights included battles against Jake LaMotta, Carmen Basilio, and Gene Fullmer. He was also known for his exceptional speed, footwork, and technique in the ring.
3. Joe Louis - "The Brown Bomber"
Joe Louis, also referred to as "The Brown Bomber," was an American boxer who was born in Alabama on May 13, 1914. In 1934, he turned pro and began fighting as a teenager. He quickly rose through the ranks and became the world heavyweight champion in 1937.
Louis defended his title 25 times, a record that stood for decades, and retired in 1949 with a record of 66 wins, three losses, and 52 knockouts. His most notable fights include his two bouts against Max Schmeling, with his victory in the second fight becoming a symbol of American resistance to Nazi Germany. As far as boxers go, Louis is still among the best.
4. Floyd Mayweather Jr. - "Money Mayweather"
Floyd Mayweather Jr., also known as "Money Mayweather," is an American former professional boxer and is another one of the best boxers in the sport. Grand Rapids, Michigan native Mayweather, who was born on February 24, 1977, quickly distinguished himself as a gifted boxer. He had an illustrious career, winning multiple world titles in different weight classes and remaining undefeated with a record of 50-0.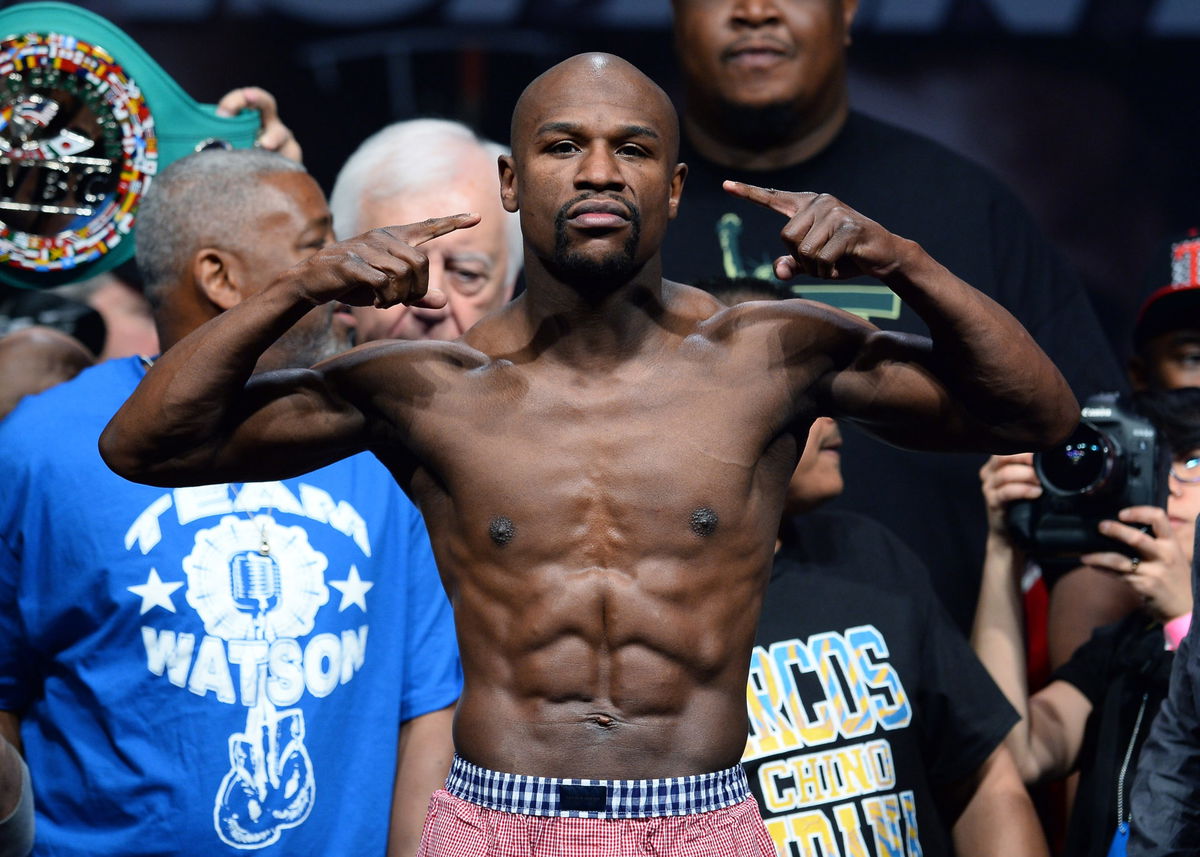 source - https://www.essentiallysports.com/tag/floyd-mayweather/
Mayweather has won noteworthy contests against Manny Pacquiao, Oscar De La Hoya, Miguel Cotto, and Canelo Alvarez. His accomplishments include being a five-division world champion, earning the WBC and WBA titles, and being recognized as one of the greatest boxers of all time.
Contenders of Boxing
5. Manny Pacquiao - "Pac-Man"
Filipino professional boxer and politician Manny Pacquiao, also known by the moniker "Pac-Man," was born. Born on December 17, 1978, in Kibawe, Philippines, Pacquiao experienced poverty as a child. At age 16, he started his boxing career and quickly advanced the ranks. Having achieved world titles in eight distinct weight classes, Pacquiao stands among the greatest boxers in history.
Some of his major fights include victories over Oscar De La Hoya, Miguel Cotto, Juan Manuel Marquez, and Timothy Bradley. Pacquiao received numerous awards from the Boxing Writers Association of America, including Fighter of the Decade during the 2000s.
6. Gennady Golovkin - "GGG"
Gennady Golovkin, popularly known as "GGG," is one of the best boxers in the sport, born on April 8, 1982, in Kazakhstan. His amateur career was fruitful, culminating in an Olympic silver medal in 2004. Golovkin turned professional in 2006 and quickly gained recognition for his formidable power and knockout ability.
He held multiple middleweight titles and successfully defended them 20 times, including an impressive 23-fight knockout streak. Some of his major fights include victories over David Lemieux, Daniel Jacobs, and Kell Brook. Golovkin's accomplishments include being a three-time middleweight world champion and one of the most dominant fighters in his division.
7. Vasyl Lomachenko - "Hi-Tech"
Vasyl Lomachenko, known as "Hi-Tech," is a Ukrainian professional boxer born on February 17, 1988. He had a remarkable amateur career, winning numerous titles and capturing two Olympic gold medals in 2008 and 2012. Lomachenko turned professional in 2013 and quickly made an impact, winning world titles in three weight divisions.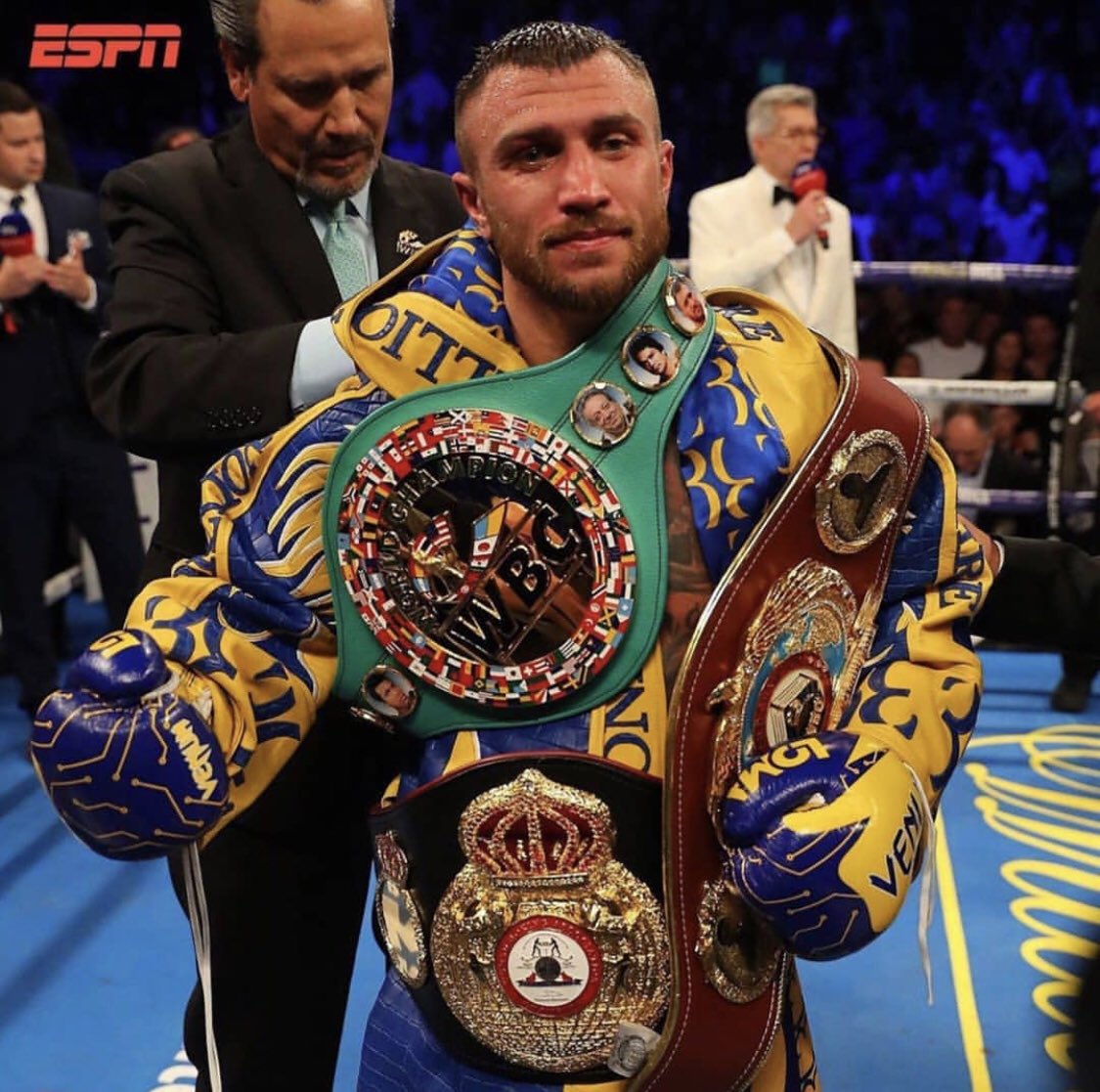 source - https://twitter.com/VasylLomachenko
His victories over Gary Russell Jr., Guillermo Rigondeaux, Jorge Linares, and Luke Campbell are particularly noteworthy. Lomachenko is known for his exceptional technical skills, footwork, and defensive abilities. His successes have solidified his standing as one of the greatest boxers of his generation.
8. Terence Crawford - "Bud"
Terence "Bud" Crawford is another one of the best boxers of the sport professional boxer from the United States, born on September 28, 1987, in Omaha, Nebraska. He began boxing as a child, and throughout his amateur career, he won multiple trophies. Crawford turned professional in 2008 and quickly became a rising star in the sport, winning his first world title in 2014.
Crawford has held multiple world titles in different weight classes and is known for his impressive technical skills and powerful punches. He has won several major fights against top opponents, including Amir Khan, Jeff Horn, and Viktor Postol. In 2021, Crawford defeated Shawn Porter to defend his WBO welterweight title, solidifying his position as one of the best boxers in the world.
Free Streams of Matches
Do you love boxing but struggle to find affordable ways to watch live matches? Look as far as Buffstreams; our website provides free live streams of boxing matches featuring both champions and contenders. Join us in celebrating the great boxers of the sport with this convenient and cost-effective solution.
You may stream any sport you want to watch using https://buffstreams.app/. Baseball, football, cricket, and other sports may all be streamed with it. With Buffstreams, live streaming your preferred athletic event is easier than ever. All that remains necessary are an internet connection and a smartphone. Additionally, Buffstreams offers a recent upgrade to its Android app that makes it compatible with the most recent version of Android Pie.
The user interface of the program is clear and easy to use. We have sharing options like Facebook Live and Twitter Direct Message and in-app navigation tools like support for Chromecast. Users can watch free live sports streaming on the website Buffstreams. The website, active for almost three years, recently increased its streaming capabilities to cover additional major events, including the NFL, NBA, BOXING, MMA, and many others.